Exterior Home Painting Services
Exterior Painting Experts
The outside of your home is one of the most important aspects of curb appeal, and a fresh coat of paint is one of the best ways to improve and maintain you home value. But there are many different substrates that are used on the exterior of your home: wood, vinyl siding, aluminum siding, brick, and in some cases asbestos tiles. Each substrate provides it's own set of unique challenges, and it takes a professional with skill and knowledge to understand how to tackle each situation. At Chagrin Falls Painting, we have the skills and expertise to guide you through the painting and staining process, from choosing a color, to finding the right coating, we do it all!
Let's Not Forget About Color!
Choosing a color scheme for the outside of your home can be a daunting task. There are many variable to take into consideration including front door color, trim color, and shutter colors. We have the tools and expertise needed to help choose the right color the first time, saving you time and the aggravation of choosing colors.
Preparation is the Key to a Successful Paint Job
Exterior painting provides a vastly different set of challenges from interior painting. The first step to any successful residential exterior paint job starts with preparation. Loose paint, peeling paint and solid color stain, mold and mildew, all need to be removed and cleaned before any painting begins. Paint and stain can be removed with a hand scraper, and in some cases sanding may be required, depending on if local ordinances allow it. Almost every situation calls for a good power wash though, and we provide that service in-house, saving you time and money. Wood sided homes and wood trim receive a prime coat, while vinyl and aluminum siding do not. Every substrate receives two coats of paint or stain, depending on the job.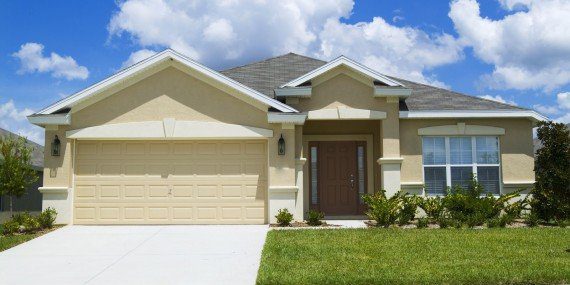 The Finishing Touch
No paint job is complete without the final coat of paint or stain. There are many brands and qualities of paint to chose from, from low-quality 10 year products, to high-end lifetime exterior paints. At Chagrin Falls Painting, we have spent time researching each product, and only use the highest quality paints and stains available on your home.
Contact Chagrin Falls Painting today to schedule a FREE consultation at (440) 476-5232